In no particular order...

I used my birthday moolah to invest in a blue blazer with brass buttons. Wool, tailored, in a petite size. I have high hopes of loving and wearing it forever.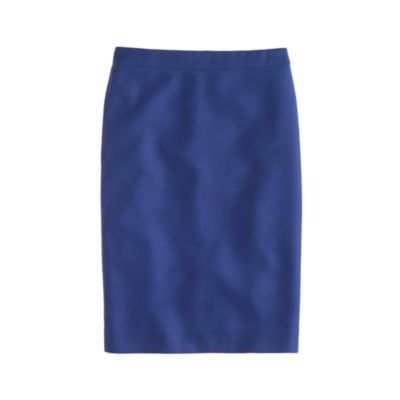 Another
pencil skirt
joined my wardrobe. If only these oxblood heels wanted to magically appear in there too:
Our yellow sofa was so well-loved (especially by furry creatures), it was looking very tired. It's about to get a brand new slipcover in Sunbrella fabric that's stain resistant. Maybe not the most luxurious texture, but if it holds up to dogs and toddlers, I'll take it!
I think I might match my pumpkin to my iPhone this year.